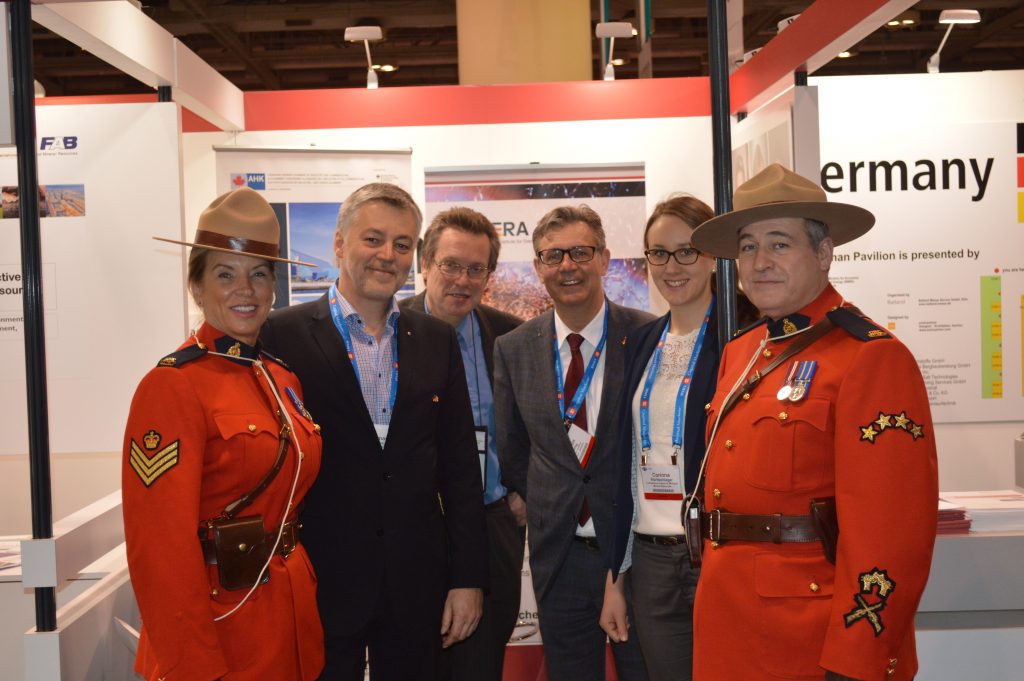 Together with our partners the worldwide German chambers of commerce, the BDI, the BGR and the German Mineral Agency (DERA), the VDMA, the Northrhine Westfalian network for mining economics and with the competent federal and state departments and ministries there are currently a variety of initiatives active in order to improve the framework for companies to enter into the international mining spheres.
By support of the German federal untied financial credit instrument finance for international mineral projects can be realized and simultaneously secured. The exploration support program of the German federal government meanwhile has expired, but follow-up programs are currently being discussed. On EU level a minerals strategy has been founded in order to enable use of local minerals and improve entrance to critical minerals. Within the framework of the EU innovation partnership there are currently again funds available.
Bilateral mineral co-operations with Chile, Peru, Mongolia and Kazakhstan as well as Canada support to facilitate future minerals projects. Project finance via stock notes can be developed at TSX. In Santiago de Chile, in Toronto as well as in Johannesburg centres for mining competences have been opened up to serve as focal point for German companies. Thus, the framework for German companies in international mining are well on way of continuous improvement.